When the speed is correct for that road, it appears on the radar in green or amber. When the speed is excessive it appears in red, a message / text may appear with the speed warning.
---
Detector Maximum Speed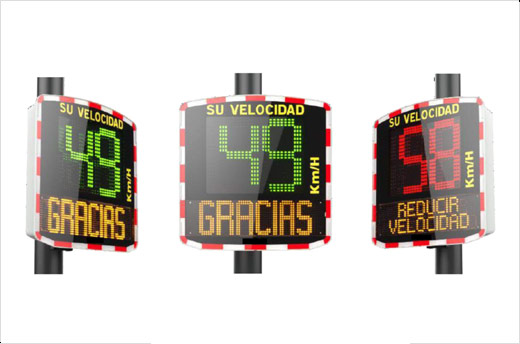 GENERAL CHARACTERISTICS
Reference: ML-LD650
Solar panel: 18v 60w
Operation / Execution: 66 hours
Frequency: K Band 24.15Ghz ± 100Mhz
Detection error: ± 1kmh
Speed ​​displayed on Panel: 10kmh-199Kmh (Red and Green Led)
Maximum consumption: 25w
Average consumption: 14,5w
Degree of protection: IP 54
Operating temperature: -30ºC / + 75ºC
Programming: Via remote control.
The speed is detected by the DOPPLER antenna located inside the box. The radar emits waves that are directed at the first moving vehicle.
---