Tunnels studs
Metrolight offers LED luminaires for lighting, signaling and emergency guidance in tunnels.
Tunnel Studs
The Metrolight tunnel studs, are the best option to signal the layout in tunnels, due to their high light efficiency and low consumption, made of aluminum or ABS very resistant to impact and fire resistant UL94VO (Standard for Safety of Flammability of Plastic Materials) , allow synchronization, fixed mode, intermittency or sequential, intensity control, virtually maintenance free, power supply for 24V unit and controller.
Guidance Led Tunnel Studs
The use of LED technology combined with a deep experience in the design and production of specific led studs for signaling tunnels, offers a high degree of innovation in these products. The low energy consumption and long life cycle of Metrolight's electronic road safety products result in high economic value.
Light Studs
Beaconing increases road safety in tunnels through active signage in both directions of travel. The Metrolight tunnel led studs provide the necessary information to detect the orientation and direction of the tunnel movement and therefore its monitoring. The LEDs used in the Metrolight tunnel studs are high intensity ones.
Design Tunnel Studs
The design of the Metrolight Tunnel Studs offers a wide range from standard solutions to specific solutions to adapt to the needs of the project both for tunnels and for highways or roads.
---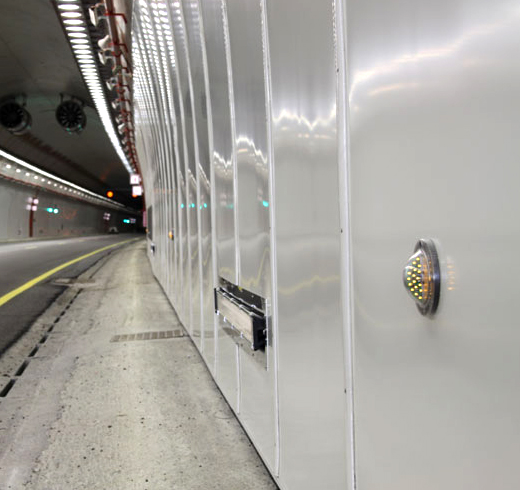 ---
---
In addition to solar led studs, we have many more types of studs to meet any need
SEE: Road Studs, signage of crosswalks, PARKINGS, Tunnel led Studs, Signaling Tram Led Studs.