Push Button Pedestrian Traffic Light
Material: Injected Polycarbonate® of G.E.
Versions: Voltage 230 VAC or 42 VDC.
Protection: Equipped with rubber gasket for sealing.
Fixing to column: Supplied with two adapters for columns Ø100 mm and Ø114 mm.
---
NEW – Push button Traffic
Colors: 3 colors (yellow, green and black)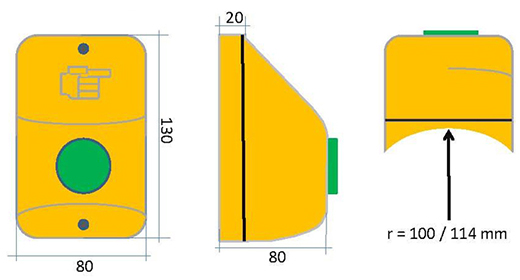 Models: 2 models (with illuminated button or just standard push button)
---
NEW – Push button Traffic CONTACTLESS
Push button Traffic "Contactless" activated by approximation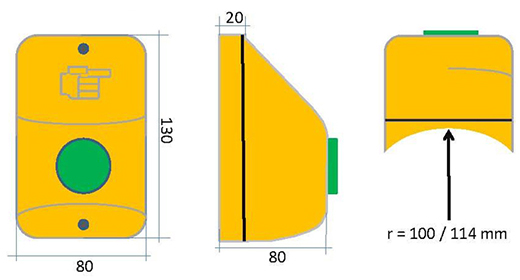 Calibrated sensor: distance 10~15cm
---
We manufacture and distribute all kinds of traffic lights.
More than 20 years of experience.